Last update 7.7.2019 | First published 24.5.2004 | €1 = £0.85
According to British media the surveillance is everywhere. And the fines may run high – even by European standards.
Index : 86% of European mean value
Important numbers :

Limit – km/h (mph)

48 (30)
96 (60)
112 (70)
Fine +21km/h
€118
€118
€118
Fine +41km/h
€118-1176(1
€118-1176(1
€118-1176(1

LICENSE

95 (60)
145 (90)
160 (100)
1) Referral to court. See below.
CROSS-COUNTRY FINES:
Member of the European cross-country fine cooperation. Any traffic fine may arrive at your home address.
Fines may automatically be shared between Austria, Chech Republic, Cyprus, Denmark, Estonia, Finland, France, Germany, Hungary, Netherlands, Latvia, Lithuania, Luxembourg, Norway, Poland, Portugal, Romania, Slovenia, Spain, Sweden and United Kingdom.
TOLERANCE:
The National Police Chiefs' Council (NPCC) suggests police forces do not prosecute until drivers exceed a margin of error of 10 per cent of the speed limit to take into account driver concentration, plus 2mph for speedometer error.
Speeding tickets and reactions are regularly discussed. For more info, you should visit Driving Ban. And Wikipedia has an interesting entry on Road speed limit enforcement in the United Kingdom. The official source on traffic penalties is Road Traffic Offences: Guidance on Fixed Penalty Notices.
A good place to get advice on what to do if you get a ticket for a motoring offense is No Penalty Points. Highly recommended.
Be aware that both fines and license withdrawals are subject to police judgement and the local circumstances (eg. act polite, take off any helmet, and beg for pardon). In addition, Great Britain offers a relatively high degree of legal protection.
It is possible to be jailed for speeding in the UK, but only at excessive velocities
.
The fastest convicted speeder in the UK was Daniel Nicks, convicted of 175 mph (282 km/h) on a Honda Fireblade motorcycle in 2000. He received six weeks in jail and was banned from driving for two years. The fastest UK speeder in a car was Timothy Brady, caught driving a 3.6-litre Porsche 911 Turbo at 172 mph (277 km/h) on the A420 in Oxfordshire in January 2007 and jailed for 10 weeks and banned from driving for 3 years.
source:
Wikipedia
UK in detail :

Violation(1
Fine(2 (GBP)
Fine(2 (Euro)

Points

+ 1-24 km/h (1-15 mph)
100
118
3
+ 25-41 km/h (16-25 mph)
100-1000
118-1176
4
+ 42-48 km/h (26-30 mph)
100-1000
118-1173
5-6

LICENSE (1 month – 1 year)

+ 48 km/h (+30 mph)
100-2500
128-2932
0
1) There is a speed enforcement policy guidance, which suggests that enforcement will normally occur when a driver exceeds the speed limit by a particular margin. This is normally 10 per cent over the speed limit plus 2 mph.
2) The fine also varies between fixed penalties and a referral to court, check the table below for limits. For a Fixed Penalty, the maximum fine is £100. For a case referred to Court, the maximum is £1,000, except for motorway offences, where the maximum is £2,500. Check Speeding Fines for more on this.
Please note that if you are summoned to court you will usually get an instant driving ban for between 7 and 56 days.
In court each case will be looked at individually, to assess factors such as time of day, road type and conditon, weather conditions etc. The fine is now also based upon the financial circumstances of the offender, leading to payment within 12 months.Values in Euro are approximate.
Referral to court / Instant driving ban:

limit:
20 mph
30 mph
40 mph
50 mph
60 mph
70 mph
speed:
35 mph
50 mph
66 mph
76 mph
86 mph
96 mph
About points:
You could be disqualified from driving if you build up 12 or more penalty points within a period of 3 years. For new drivers (still within 2 years of passing your driving test) the license will be revoked when you reach 6 points.
You will find a good survey on the penalty points system at the Motor Lawyers.
The British speeding calculator has more information on speeding in the UK.
Recommended
.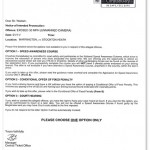 Speed Awareness Course
The National Speed Awareness Scheme is an innovative scheme that has been put in place by police forces across the UK to allow motorists caught speeding to complete a workshop rather than be issued with three penalty points and a £60 fine. Check
NoPenaltyPoints
for details.